štiepkovač pre traktor Victory BX-102RS Professionálny s hydraulickou do 23 cm
Kód produktu:
Victory BX-102RS
Vernostné body:
0
Dostupnosť:
Skladom
Cena: 3,600.00 €
Bez DPH: 3,000.00 €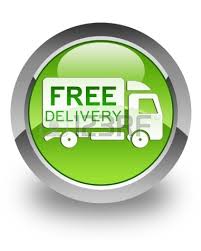 BX-102 professional tractor wood chipper - shredder system
PTO shaft driven wood chipper for professional and fast processing of wood with up to 23cm in diameter. Suitable for medium and large tractors with 50 to 120hp and Cat II three-point hitch.
The Victory BX-102RS wood chipper / sharedder is a high performance chipper with hydraulic input rollers with advanced features.
Application:
The Victory BX-102RS wood chipper offers best performance at 70 to 90hp tractor engine power. Wood branches are pulled into the wood shredder with the help of the tractor´s hydraulic system, driving 2 opposed feeding rollers, which drag in the wood into the wood chipper. The Victory BX-102 offers fast and easy operation. The two infeed rollers are mounted with ball bearings on each side so that both rollers are firmly guided, unable to tilt in any direction. The large safety bracket operates the hydraulic functions (IN - OUT - STOP) of the feeding rollers, so that almost all wood jams can be easily solved by the "reverse" gear.
Technology:
Input roller speed is steplessly adjustable for easy adjustment of the chipper performance to diameter and type of wood. Smaller diameter can be pulled in and processed faster by the Victory BX-102 wood chipper than larger or harder wood diameter. Especially for larger tractors with more than a 200bar / 2000mpa hydraulic pressure system, the BX-102 is equipped with a second pressure valve in the input pressure pipe, so that the adjustment of the input roller speed can also be fine tuned when attached to large tractors.
Four 32cm long knives, made of hardened tooling steel, are mounted on a 30mm wide and 197kg heavy rotor of the BX-102 wood chipper. Wood of up to 23cm diameter can be chipped into 1 to 5cm sized pieces. Additionally mounted winglets on the rotor create the necessary air flow needed to guide even difficult material through the chipper. Inside the massive rotor housing additional replaceable branch breakers are mounted to even shred small branches efficiently. The output hopper height is 240cm, can be turned by 230° and is able to throw the wood chips up to 12m far. Trailers, containers and big bags can be easily filled. An output hopper extension of 50cm from 240cm to 290cm is optionally available, so that even large truck trailers can be easily filled. The Victory BX-102 has a capacity of up to 15m³/h wood chips per hour.

The newest features of the Victory BX-102 wood chipper are an easy to open service door under the lower input roller, so that debris and wood parts can be easily removed and movable parts can easily be serviced. The completely redesigned BX-102 wood chipper also offers a trouble free access to the feeding rollers, where now the adjustable counter knife can also be found. Just 2 bolts have to be loosened to lift the upper input roller together with its massive mounting frame and service the infeed rollers fast and efficiently.

The new foldable and extremely wide 112cm input chute can be operated by the new safety bar from all sides of the machine.
For transportation of the chipper, the large input chute can be easily folded up by only one person and can be secured without any tools. By removing only one bolt, you get access to the rotor and knives of the Victory BX-102 wood chipper, making maintenance jobs are matter of minutes. The extremely heavy 197kg rotor disc creates a very strong air flow with its speciall design winglets, so that stuck material inside the chipper is virtually impossible. Since the hydraulic rollers can turn backwards instantly, blocked material in the input chute can be pulled out of the chipper within seconds.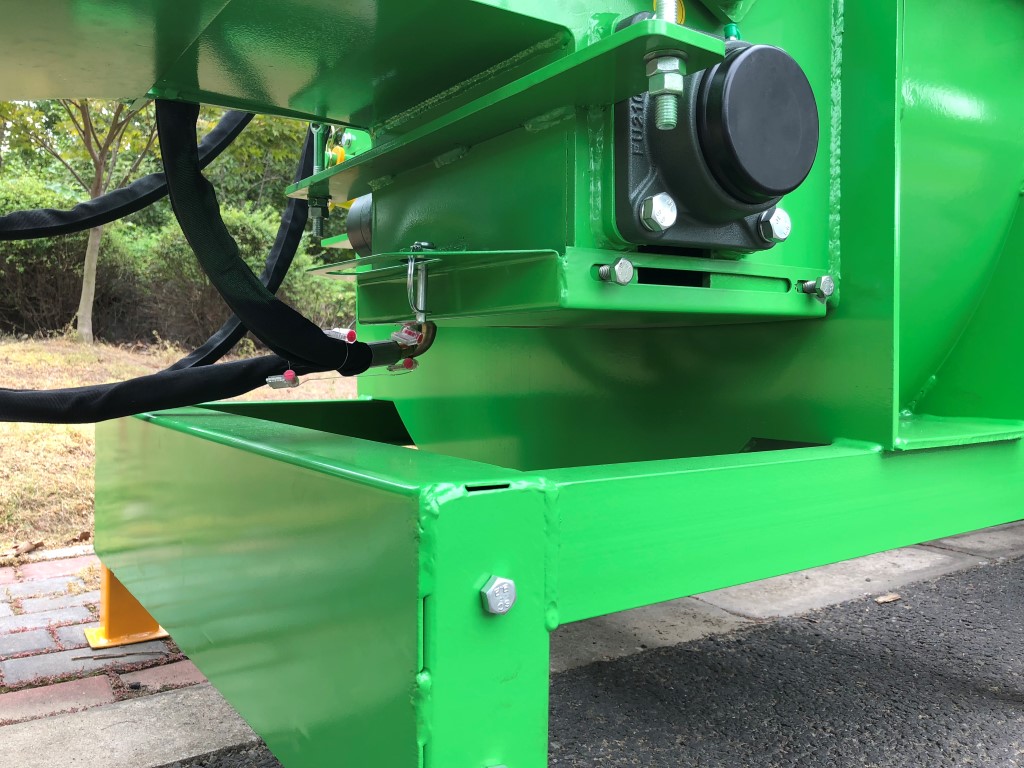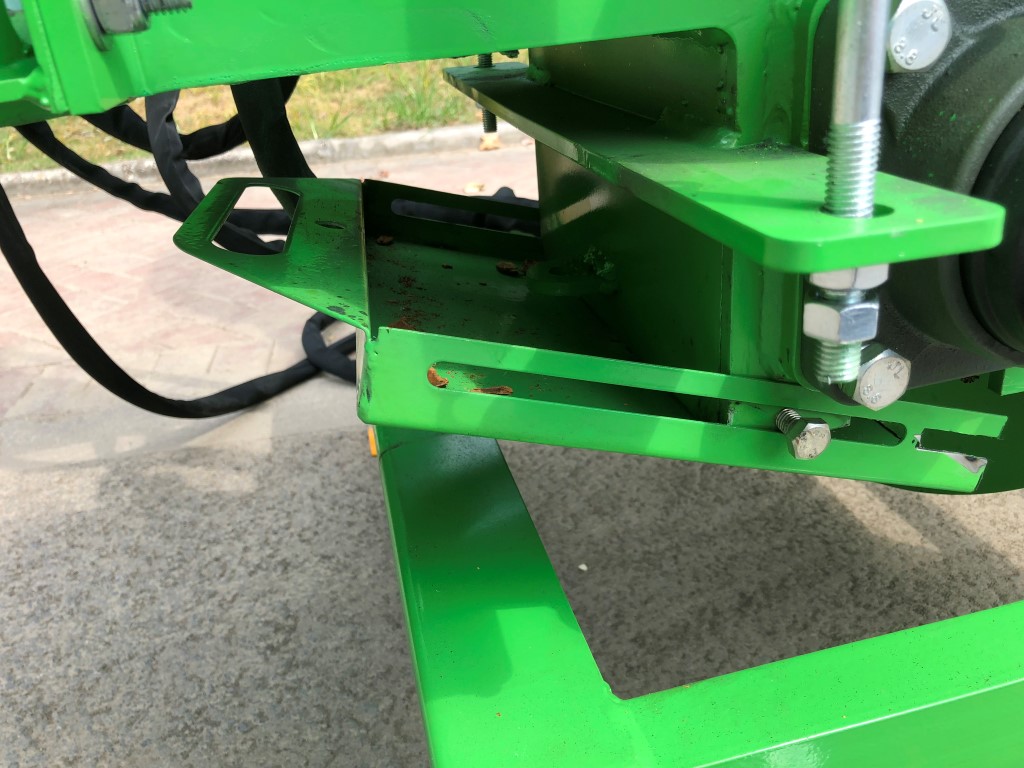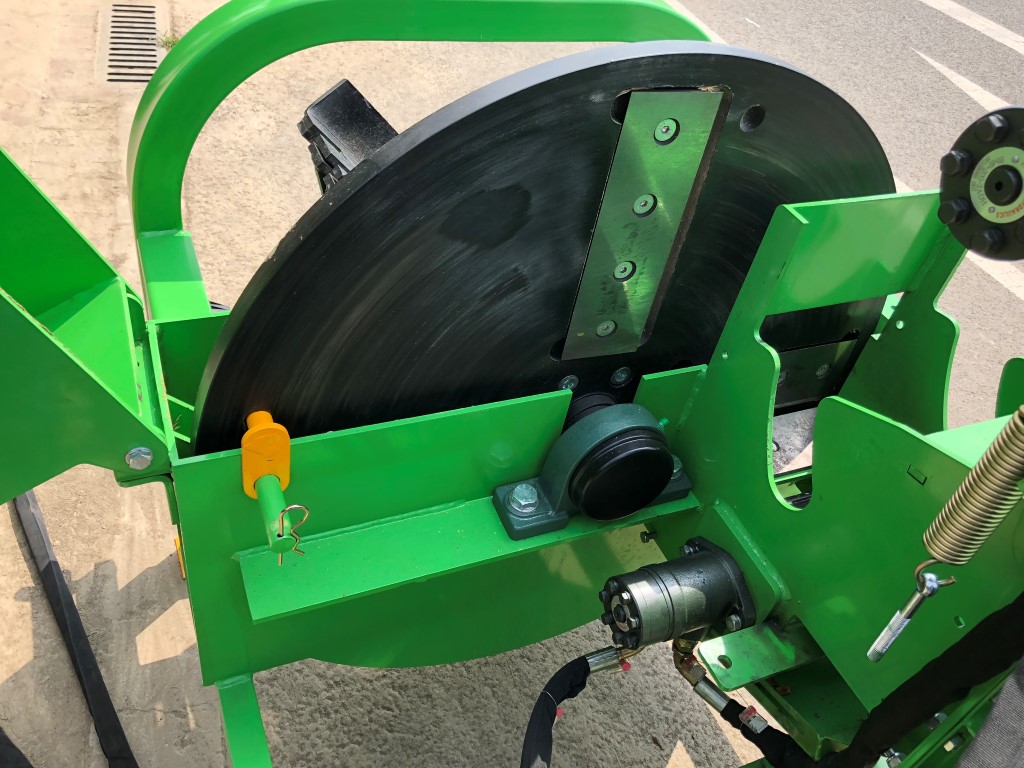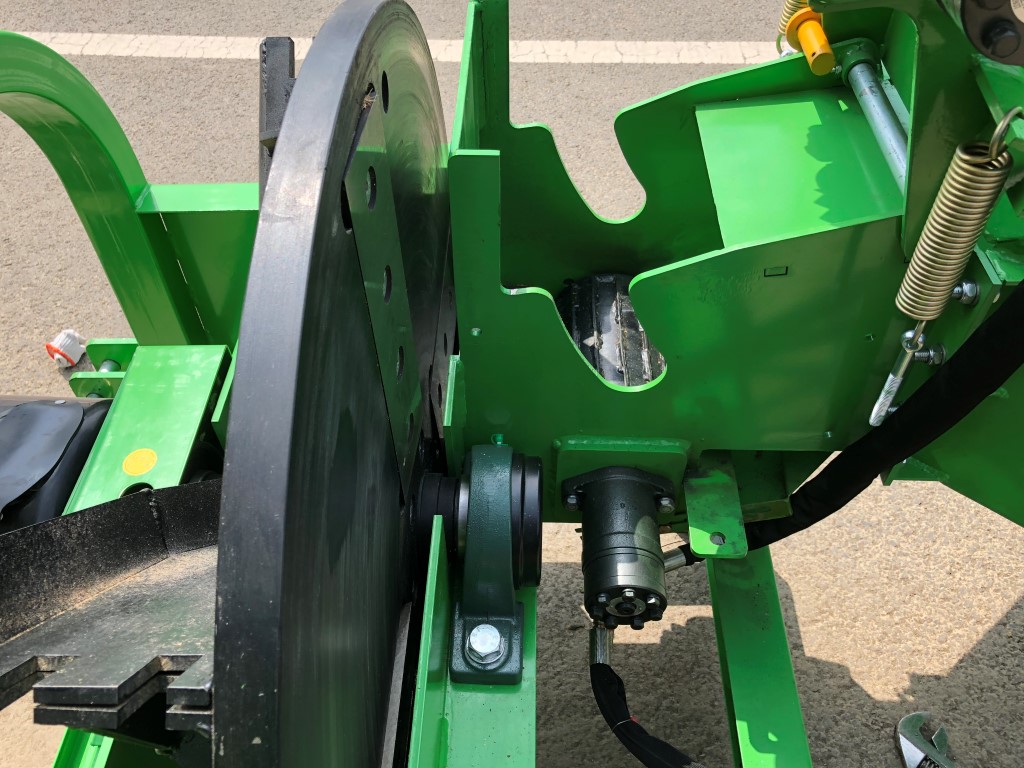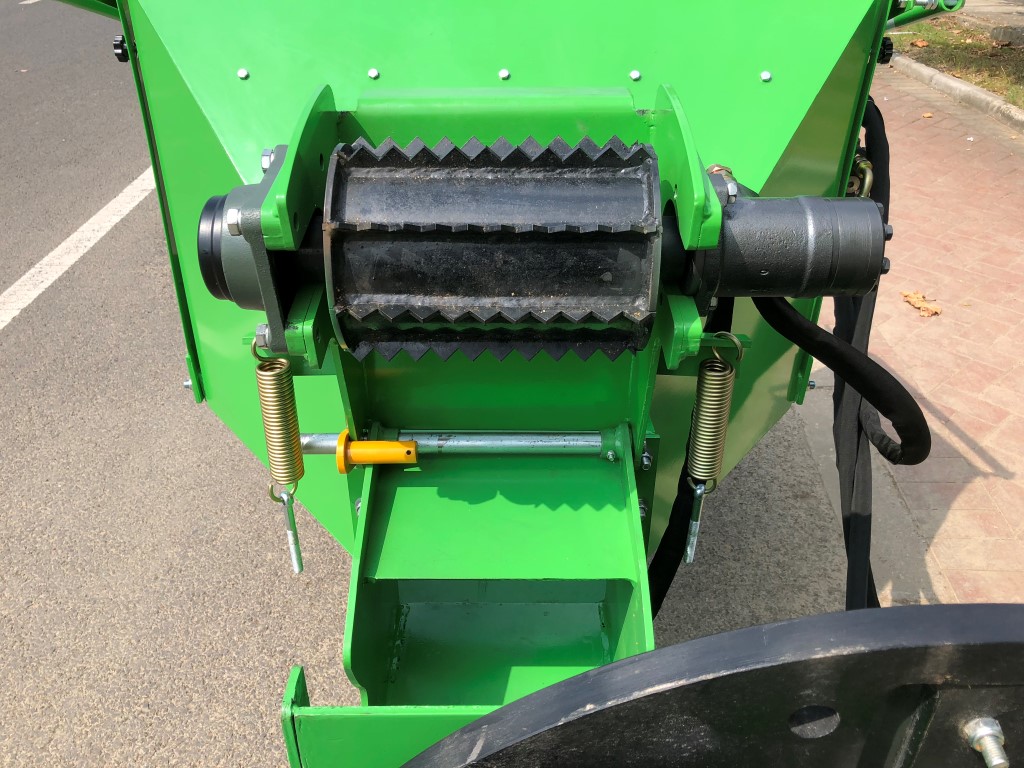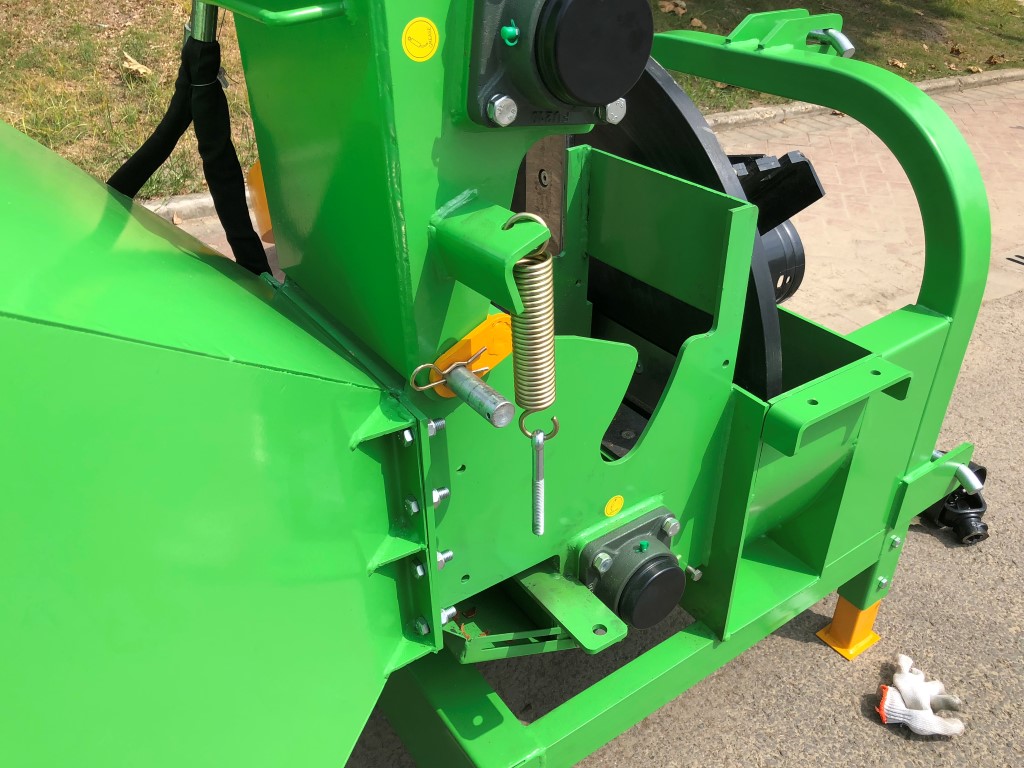 The Victory BX-102 comes with a PTO shaft with friction clutch for a perfect and safe power transmission from the tractor.
The Victory BX-shredders comply with all safety regulations and is CE tested following the 2006/42/EC machine directive.

We from Victory Tractor firmly believe that you will not find a better value for money heavy duty tractor wood shredder in the market. Feel free to compare our product to others in the market and we are sure you will agree.

| | |
| --- | --- |
| Technical Data | BX-102RS wood chipper |
| dimension (LxWxH) in operation | 250x155x240cm |
| dimension (LxWxH) transport | 220x128x240cm |
| totas weight incl. PTO | 710kg |
| 3-Point hitch tractor | Cat II |
| PTO speed; clockwise; RPM | 540 / 750 / 1000 rpm |
| best result with | 1000 rpm |
| PTO shaft length included | 1000mm |
| PTO shaft safety | friction clutch |
| drive system | direct drive |
| Länge Hydraulikleitungen ab Unterlenker | 1100mm |
| recommended tractor engine power | 50-120hp |
| best performance with | 70-90hp |
| | |
| rotor diameter | 935mm |
| rotor width | 30mm |
| rotor weight | 197kg |
| number of knives | 4 + 1 |
| rotor knife | 32x10x1.7cm |
| counter knife | 27x9.5x0.9cm |
| adjustment range counter knife | 0 - 10mm |
| hopper opening front end | 112 x 74cm |
| hopper opening rear end | 28 x 23.5cm |
| recommended wood diameter | < 23cm |
| adjustable size of wood chips | 1 – 5cm |
| feeding system | hydraulic foreward / backward |
| | |
| dischargen hopper max. height from ground | 240cm (290cm with optional extended chute) |
| hopper turning angle | 230° |
| housing material strength | 8 - 10mm |
| | |
| painting | powder coating; green yellow |
| metal transport crate (LxHxW) | 228x128x126cm |
Napísať recenziu
Vaše meno:
Vaša recenzia:
Poznámka: HTML nie je preložené!
Hodnotenie:
Zlé
Dobré
Opište kód z obrázku: